World Series Parade!
Justin has really shown an interest in baseball. I took him downtown on MetroLink (his favorite form of transportation) to see the victory parade. Here are the pix.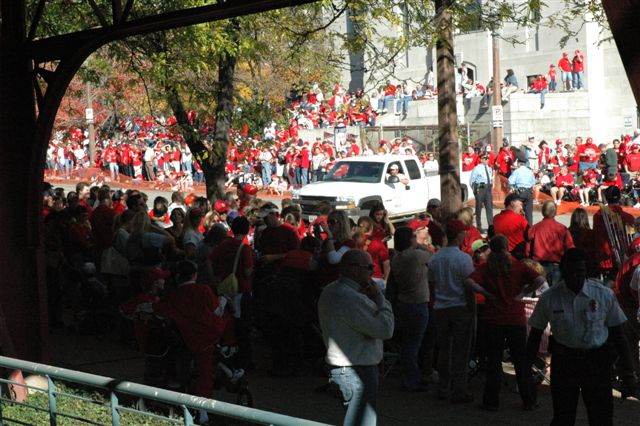 Look at all the people! St. Louis is baseball heaven.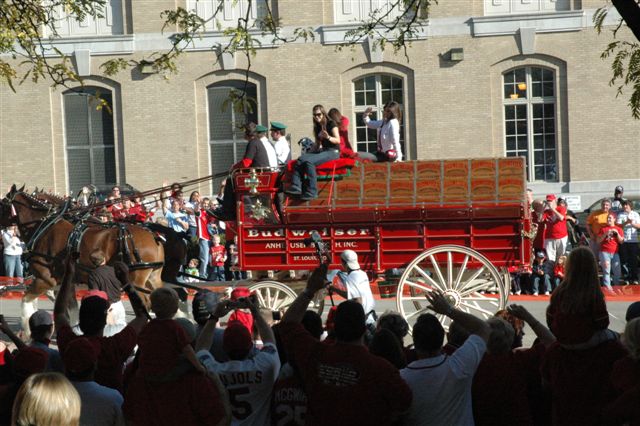 Here's the Budweiser Beer Wagon with Manager Tony LaRussa in front.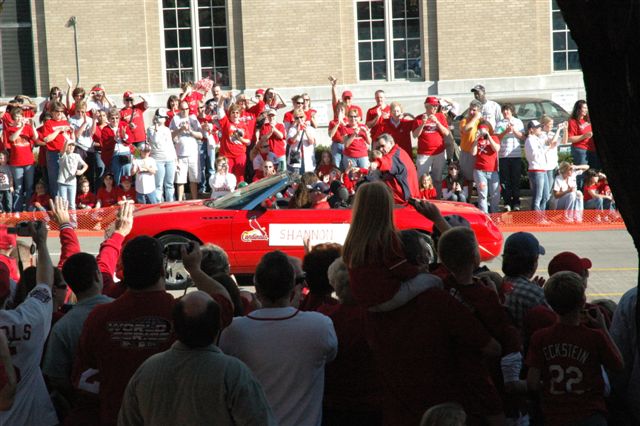 Here's Mike Shannon a local play by play guy. He also had a great career with the Cardinals. Justin's Grandfather went to grade school with him.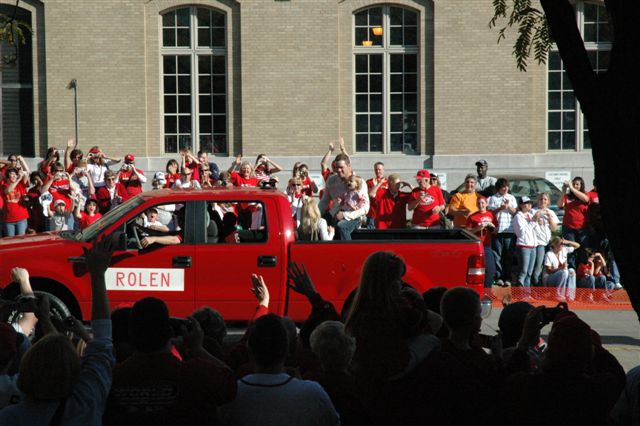 Here's Scott Rolen, our Gold Glover at third base.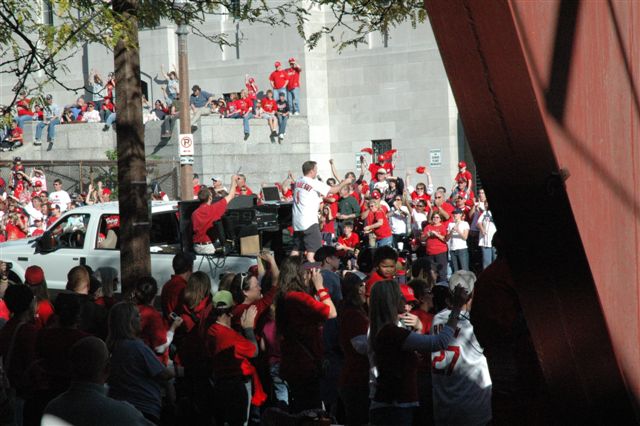 Here's Matt the guy who accompanies Fredbird at the games. He's married to Justin's Mother's Cousin.
Here's So Taguci from Japan. He's Soooo Taguci!
Here's Adam Wainwright. The defacto closer of the Series got the final strike out. Oddly enough, the last World Series title was also won on a strike out by the closer.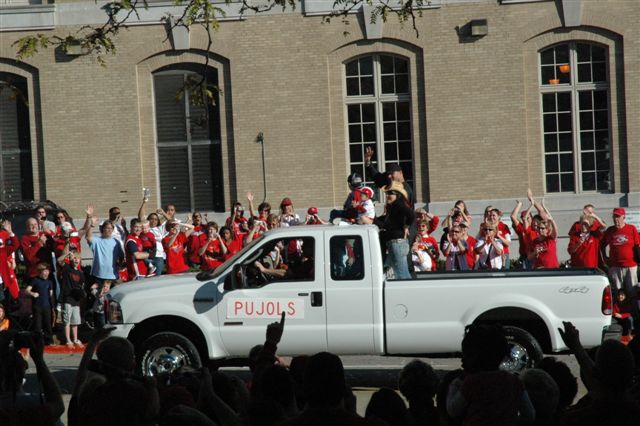 Justin's favorite player, Albert "El Hombre" Pujols! The name El Hombre translates into "The Man". This is the title given to Stan Musial, the greatest Cardinal ever. However, even Stan "The Man" did not have a career start like "Prince Albert"!
Here's Jimmy (Not a Home Run on MY Watch) Edmonds. His hitting was down, but he can make circus catches with the best of them.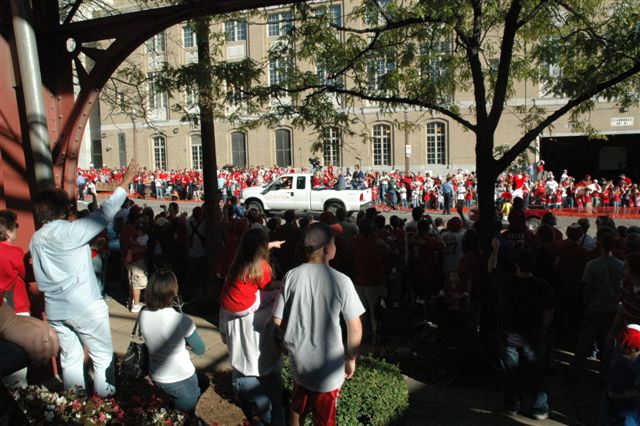 Last, smallest, but certainly not least is Series MVP David Eckstein. Justin and I were hoping he'd be driving his Z06!
GO CARDS 2007!!