Justin competed in his final Pinewood Derby. He won Second Place! That's two trophies in three years! Thanks, Grandpa!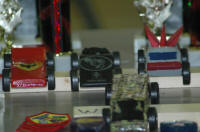 Justin's car waiting to race.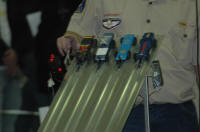 Justin's 2005 First Place car getting back to business.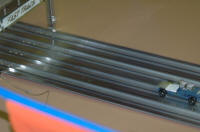 It's still got it! Victory!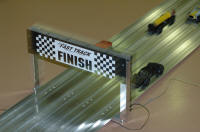 Justin's 2007 Black Car notches its first victory!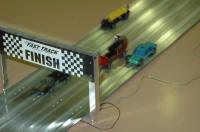 Win number two!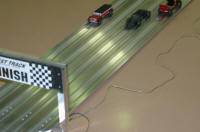 His only loss.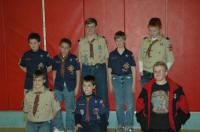 Justin and his Den. The sad looking guy took first place. Justin's car beat his by .001!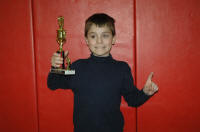 Justin holding his 2nd place trophy.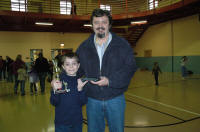 Justin and his teacher, Mr. Guier.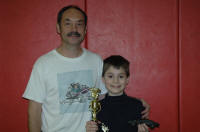 Justin and his dad.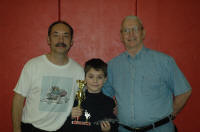 Justin with the Black Car build team!